The Volvo 262C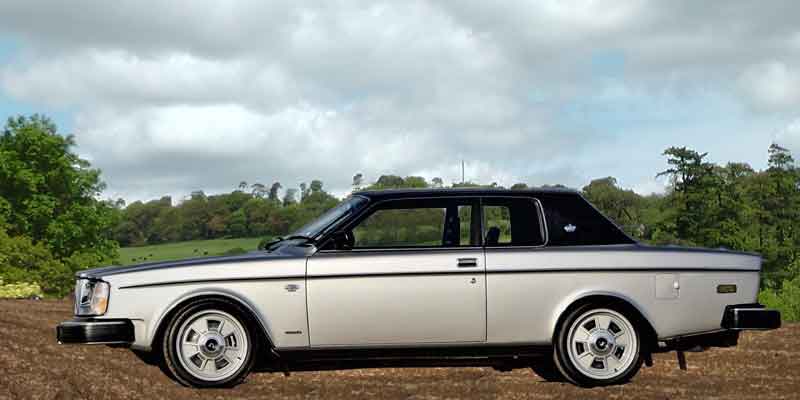 What on earth were car stylists Bertone thinking of when they created the Volvo 262C?
Up until 1977 Volvo had produced cars which were noted more for safety and reliability than luxury and elan. However, they were expensive to produce and sales were slipping as a result, along with the company's image. A decision was made to create a luxury coupe which would set the world afire. The result was the 262C, which hit the market like a mud pie.
Certainly, they had got rid of the boxy image. Unfortunately their new masterpiece looked just like a typical Volvo which had been squashed in a hydraulic press.
The low roofline was created, not by lowering the car itself, but by cutting headroom by 2 1/2 inches. This not only made it very uncomfortable for anyone above average height, but it also restricted vision through the rear view mirror; hardly an aid to safety. Although a number of them made their way to the United Kingdom the main market was intended to be the United States, where it was expected to compete with the then popular Cadillac Eldorado; but at US$2000 more expensive than it's rival, with nothing exceptional to justify the price difference, it came up against a brick wall.
Mechanically, it was dull. The 2.6 litre V6 engine with a choice of a manual four-speed gearbox (which was eventually dropped from the US specification) and a three speed automatic box gave performance which was somewhat less than scintillating.
A convertible was brought out, which could at least have enabled taller drivers and passengers to sit upright, but it was just as quickly discontinued because of safety concerns. In the meanwhile buyers were getting a little bit tired of being asked how their cars had been squashed.
Volvo sales staff claimed that the design of the car made a personal statement and it possessed a sporty and elegant image. The buying public came to their own conclusion and stayed away in droves. Ultimately less than 7000 262Cs were sold.